ABOUT
AMF was started by Otomo Yoshihide in 2005 with the hope of promoting a robust creative interaction between Japanese and other Asian musicians. With the festival nestled within the auspices of Ensembles Asia, and with the inclusion of Yuen Chee Wai from Singapore and Hong Kong-based dj sniff as curators since 2014, AMF has evolved into one of Asia's foremost experimental, improvisational and noise music festivals. AMF aims to identify key figures in an emerging Asian experimental and independent music scene, and cultivate a new collaborative network among musicians and organisers through diverse activities such as concerts, workshops, sound tours, and recordings sessions. AMF has presented their programs in various cities of Japan including Fukuoka, Kobe, Kyoto, Tokyo, Saitama, Sendai, Sapporo and in Singapore, Malaysia, and Taiwan.
PROJECT DIRECTOR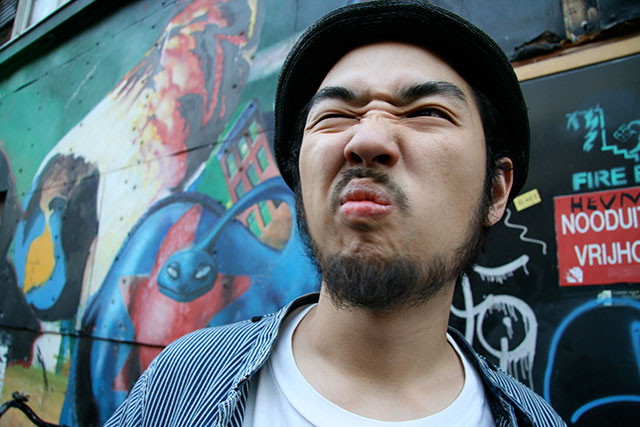 dj sniff (Tokyo)
dj sniff (Takuro Mizuta Lippit) is a musician and curator in the field of experimental electronic arts and improvised music. His musical work builds upon a distinct practice that combines DJing, instrument design, and free improvisation. He has performed internationally at various venues and festivals around the world, and has released 12 DJ mixes and 4 albums, which includes collaborations with Evan Parker, Otomo Yoshihide, Martin Tetreault, and Paul Hubweber. His work has been reviewed in the New York Times, All About Jazz, The WIRE, and MusicWorks. During his appointment as Artistic Director of STEIM (2007 - 2012) in Amsterdam, he curated and produced over 100 projects including large-scale international festivals and award winning art works. Between 2012 - 2017 he resided in Hong Kong where he was Visiting Assistant Professor at the School of Creative Media CityU HK, and since 2014 Co-Director of Ensembles Asia / Asian Music Network. He is now based in Tokyo.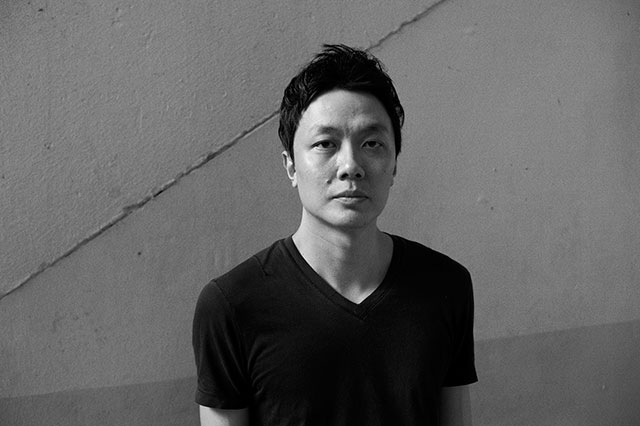 Yuen Chee Wai (Singapore)
Born in 1975. Musician, artist, designer based in Singapore. Often inspired by ideas drawn from philosophical and literary texts, and perspectives glimpsed through the filmic eye and photographic lens, Yuen's stylistic oeuvre in improvised music is marked by internalized reflections on memory and loss, invisibility and indeterminacy. In 2008, he teamed with Otomo Yoshihide (Japan), Ryu Hankil (South Korea), and Yan Jun (China) to form FEN (Far East Network). Since its inception in 2014, Yuen is part of ENSEMBLES ASIA as Project Director for Asian Music Network, to which he co-curates the annual Asian Meeting Festival (AMF) in Japan. He is also a member of the avant-rock band The Observatory (Singapore), with whom he plays guitar, synth and electronics. They have released 11 albums up until the present.
CONTACT
ENSEMBLES Control Office / AMF
c/o P3, 4F Nagamori 5 Bldg., 12 Nandomachi, Shinjuku-ku, Tokyo 162-0837
Tel. 080-3153-0914
Mail. info@ensembles.info
Asian Meeting Festival was conducted from the FY 2014 to 2017 as a project of Asian Music Network within ENSEMBLES ASIA, a program on music exchange organized by The Japan Foundation Asia Center and P3 art and environment.